About Us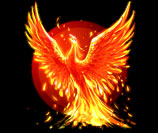 A mythological creature, the legend of the Phoenix can be found in stories of ancient civilizations, spanning three continents. The phoenix represents peace, serenity, discipline and control. Its heart-wrenching song, its unmatched coat of feathers, its magical healing abilities and most of all its eternal cycle of self-enhancing rebirth,make for a captivating tale that has survived more than 2500 years.
We, at Phoenix Engineering, are dedicated to the creation of a new legend: A company that can be relied upon to deliver an assortmentof products & services meeting the best standards of safety, quality and professionalism. Our unique combination of specializations caters to the path-breaking commercial, industrial and marine ventures that this region has become famous for.

Established in 1998, Phoenix Engineering & Marine Co. was set up with a vision to become a company with a difference, by reinforcing the following aims:
Achieve regional dominance through reliable solutions, meeting and exceeding customer expectations.
Establish harmonious growth as a priority over short-term gains.
Develop binding relationships with all customers – both internal and external.
Instilling a humane approach as the backbone of our human capital management plan.
Led by a Managing Director with over 45 years of managerial experience within the GCC region, our team is a cohesive blend of youth and experience. Currently the Phoenix Engineering family comprises over 130 technicians, supported by competent staff for estimation, quality and safety, and led by a capable group of engineers and managers. Today, we have successfully expanded our range of operations and cater to a broad variety of industries through our following subsidiaries:
Phoenix Engineering & Marine Company L.L.C,Sharjah.
Phoenix Engineering & Marine Company L.L.C,Hamriya Free Zone Br.
Phoenix Engineering & Trading Company L.L.C,Ajman
Phoenix Pump & Machines Maintenance L.L.C.,Sharjah
We also trade in various products related to the insulation, cladding, fire protection and refractory industries. We maintain an inventory with value in excess of AED 1 million, procured from reputed manufacturers. With offices in two Emirates of the United Arab Emirates, three storage warehouses and a 10,000m2 yard in Hamriya Free Zone, we have the infrastructure and resources to make a big impact on the regional market.
Our focus on quality is seen in the fact that our Quality Management System has been certified to the requirements of ISO 9001, since 2001. Our satisfied clients and our excellent safety record stand testament to our company policy of excellence. Among the well known companies we have worked, and continue to work for, are M/s. ADNATCO-NGSCO, M/s.FRAMES ENERGY SERVICES, M/s.ENOC GROUP OF COMPANIES, M/s. DRYDOCKS WORLD - DUBAI, M/s. EMIRATES GLOBAL ALUMINUM (DUBAL & EMAL), M/s. LAMPRELL ENERGY Ltd., M/s. SHELL MARKETS ME, M/s. TOTAL LUBRICANTS etc.
Like the mythical phoenix, PHOENIX ENGINEERING seeks to build a lasting presence that can stand the test of time. From the tops of towering stacks to hull bottoms of oil tankers; from hearths exceeding 1600°C to cryogenic tanks plummeting to -160°C. We are with you, a partner you can rely on. A name that is no longer part of folklore but is an essential part of your world.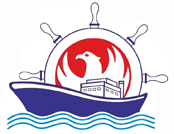 Our Vision:
To become a regional leader in all our range of activities with a solid reputation built on quality services and trust-worthy performances, while retaining the ethical and moral fiber that has been the mainstay of all the Company's dealings.